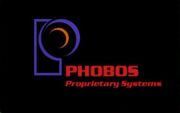 Phobos Proprietary Systems, abbreviated as PPS is the mega corporation centred in Sol. It is known for designing weapons and CPU systems. It sometimes rivals with
Oberon Incorporated
.
Production
Edit
CPU Systems
Edit
Note:
Although not stated, it is suspected that Blast Torped, Adv. Blast Torpedo, Distruptor Torpedo, Hunter Torpedo and Distruptor Torpedo are invented by Phobos Proprietary Systems as it is stated that Solaris Torpedo is designed by the corporation.
Combat Scanner is designed in a joint effort between PPS and AGT.
Orion is designed in joint effort between Galspan and PPS.
Related TNS News
Edit
Ad blocker interference detected!
Wikia is a free-to-use site that makes money from advertising. We have a modified experience for viewers using ad blockers

Wikia is not accessible if you've made further modifications. Remove the custom ad blocker rule(s) and the page will load as expected.