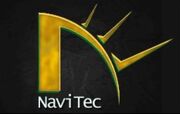 Navitec is a mega corporation specialised in making CPU systems for ships. It contribute largely to the advance of radar technology in Fringe space.
Production
Edit
CPU Systems
Related TNS News
Edit
Ad blocker interference detected!
Wikia is a free-to-use site that makes money from advertising. We have a modified experience for viewers using ad blockers

Wikia is not accessible if you've made further modifications. Remove the custom ad blocker rule(s) and the page will load as expected.